Event: ProofCON 2021: Empowered by the Proof
ProofCON 2021: Empowered by the Proof
Our 10th annual conference is designed to empower all people with the latest information, ideas and strategies for supporting and preventing FASD. Guided by the facts, we want to help people make informed choices about their health, their lives and their families.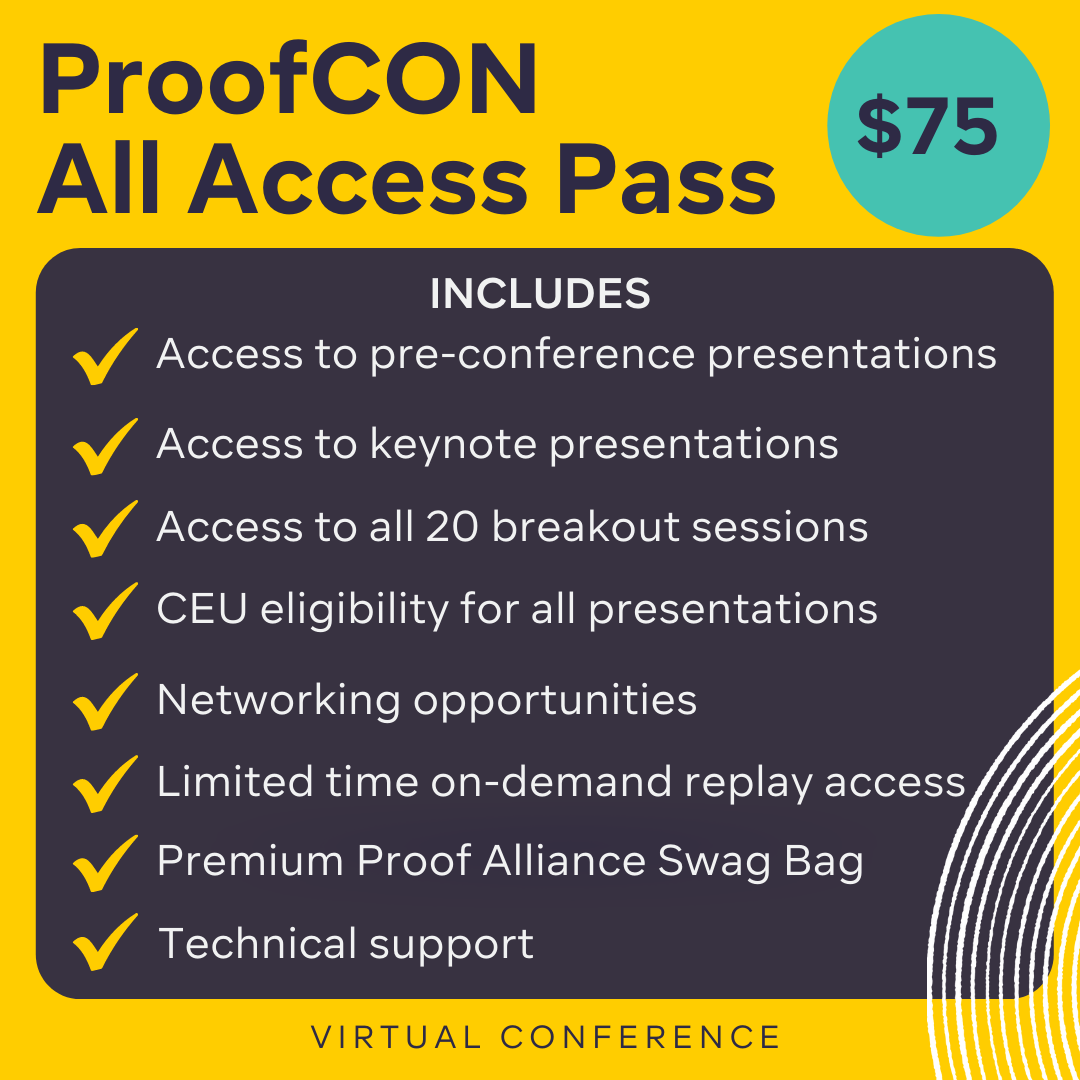 ProofCON is 100% Virtual in 2021
The ProofCON All Access Pass is a tremendous value at just $75. While the live conference may have concluded, all of the ProofCON content is available on-demand for attendees through the rest of 2021!